About Our Dental Office – Jersey City, NJ
Experience Relaxed Excellence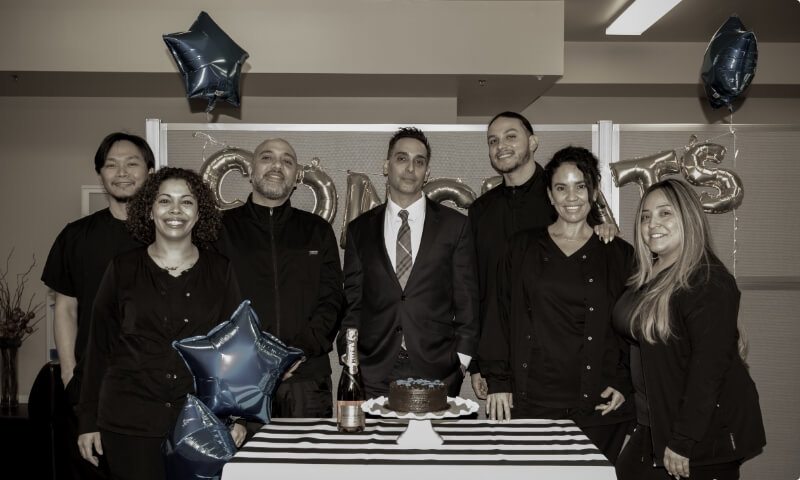 Dr. Vahid believes that high-quality dentistry shouldn't just focus on improving people's teeth, but on uplifting them as a whole. That's why in addition to always striving for excellence in his clinical care, he has worked hard to cultivate a fun, relaxed environment in his dental office, so dentistry patients can breathe easy from check-in to checkout. He's eager to show you just how good getting your ideal smile can feel with the right team.
A Passion for Service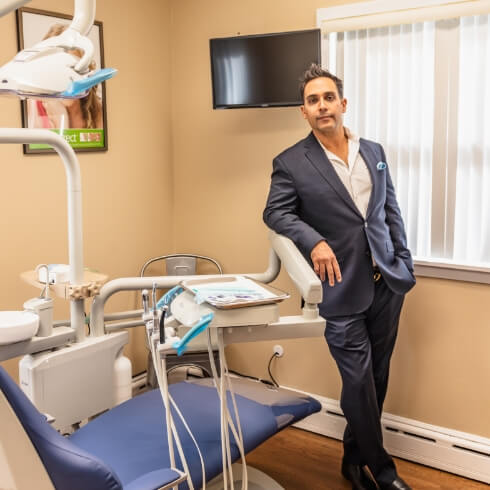 Dr. Vahid literally grew up around dentistry—his father is an orthodontist, and his mother is a pediatric dentist. He got to see firsthand how dentistry could be used to calm people's fears and change their lives for the better, and he was drawn to it from a very young age. Now, he has almost 20 years of experience in the field and has completed several hours of continuing education courses focused on dental implants, cosmetic procedures, and restorative dentistry.
We Have You Covered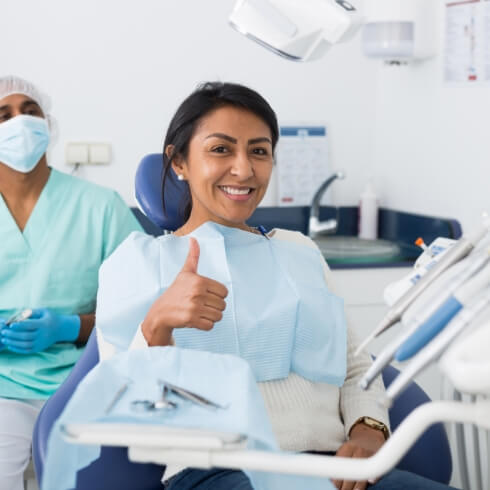 When you come to AV Dental Associates of Jersey City, you don't have to worry about us sending you somewhere else with a referral. We want you to be able to take care of all your dental needs right here, which is why Dr. Vahid is happy to provide everything from routine checkups and cleanings to more advanced procedures like dental implants, smile makeovers, root canal therapy, and much more.
Affordability Made Easy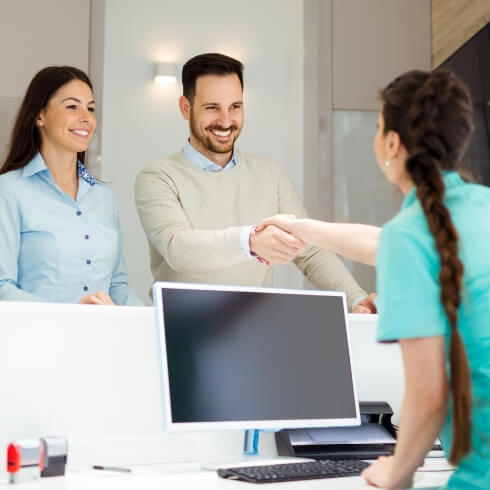 You don't need dental insurance to have easy access to excellent dental care. With our in-house plan, you pay one flat fee that covers your checkups, cleanings, and X-rays for the entire year. Plus, you gain instant access to