Restorative Dentistry – Jersey City, NJ
Rebuild and Refresh Your Smile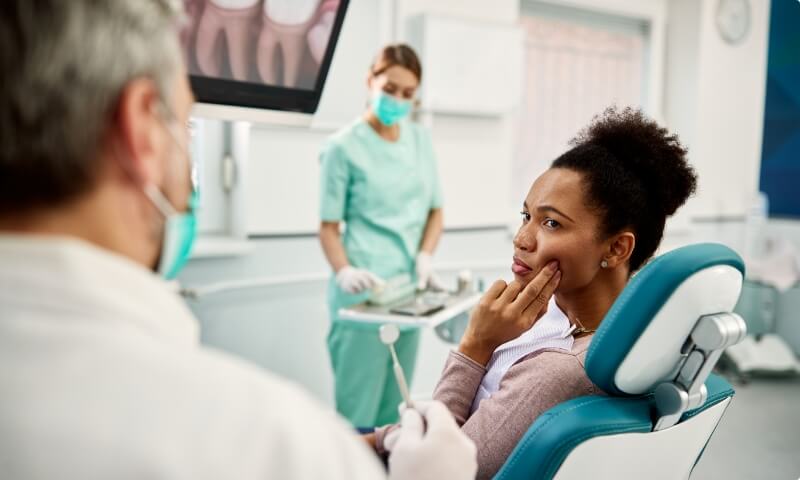 Tooth enamel may look like your bones, but it can't heal itself when broken. So what can you do if you have a cracked, decayed, or worn-down tooth? The answer is that you can call AV Dental Associates of Jersey City, so Dr. Arash Vahid can restore your smile with a customized dental crown or tooth-colored filling. Our dental restorations are strong and durable. They can also be made to resemble natural teeth, so most people don't even realize that you had dental damage in the first place! Keep reading to explore your options for restoraitve dentistry in Jersey City, NJ.
Why Choose AV Dental Associates of Jersey City for Restorative Dentistry?
Same-Day E4D Dental Crowns
Lifelike, Long-Lasting Materials
Relaxed Dental Environment
Dental Crowns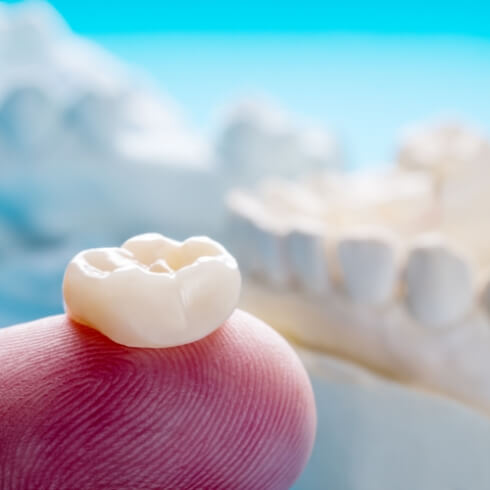 A dental crown is a cap that covers the entire tooth. This protects it from harmful bacteria, and it will prevent further damage from biting or chewing. Each crown is personalized to match the shape and size of your other teeth. While in the past crowns were always made out of metal, today we can also make them out of ceramic materials, which are much more natural looking and can be shaded so that they blend in with the rest of your smile.
Tooth-Colored Fillings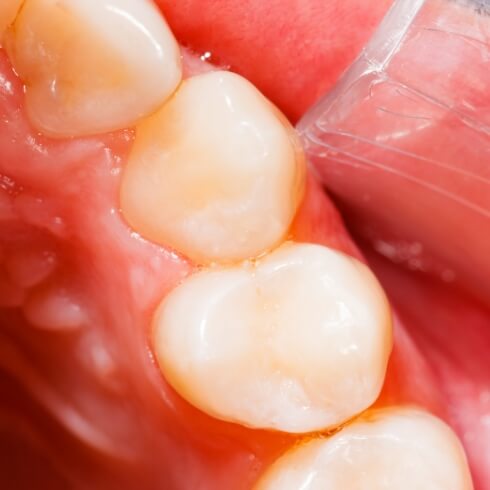 If you've ever seen someone with silver fillings, you're probably aware of just how much they tend to stick out. Luckily, tooth-colored fillings offer a much more natural-looking solution for cavities. They're made out of composite resin material that can be shaded to match the rest of your smile. It blends in so well that many people won't even realize that it's there, and it helps strengthen the tooth from within so that you can continue safely chewing your food.
Learn More About Dental Fillings
One-Visit Dental Crowns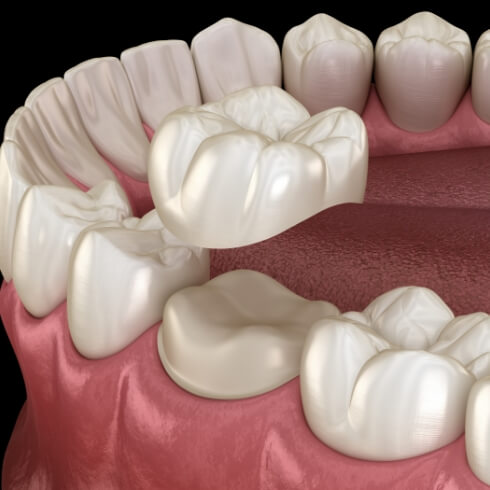 Traditionally, it takes at least two visits to place a dental crown, but that's not necessarily the case at AV Dental Associates of Jersey City! We use E4D technology to design and create dental crowns out of lifelike ceramic materials in-office. You can watch as we make your one-of-a-kind crown, then sit back as we carefully attach it to your tooth. Thanks to E4D, you won't have to worry about wearing a temporary restoration; your permanent crown will be ready after just one appointment.