Dental Crowns – Jersey City, NJ
Rebuild Your Smile's Health & Confidence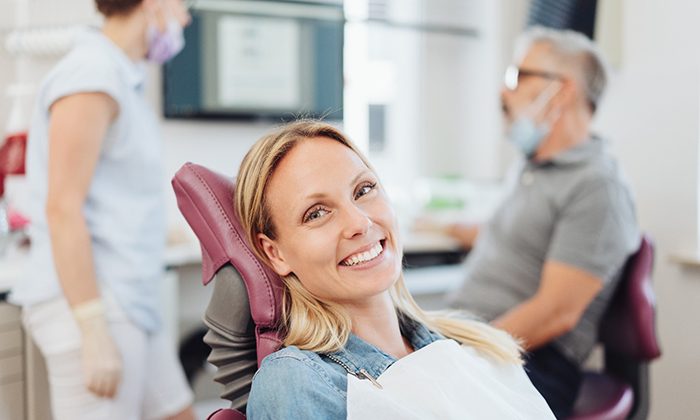 Dental decay and damage can make eating, speaking, and smiling increasingly difficult. Without proper treatment, the problem can worsen, leading to costly and timely restorative care. Fortunately, at AV Dental Associates of Jersey City, our team of experts is well-versed in providing safe and effective solutions that are designed to protect and strengthen natural teeth. With dental crowns in Jersey City, you can expect high-quality results from a team that is committed to the future of your oral health. Call us today.
Why Choose AV Dental Associates of Jersey City for Dental Crowns?
High-Quality Ceramic Materials Available
Comfortable, Welcoming Dental Office Atmosphere
No Dental Insurance? We Have an In-House Membership Plan
What is a Dental Crown?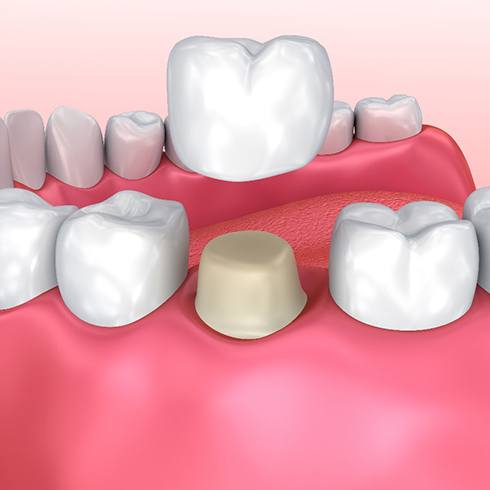 A dental crown is one of the most common restorative treatments available in dentistry. This tooth-shaped "cap" is placed over a damaged tooth and helps rebuild its original size, shape, strength, and cosmetic appearance. Once it has been securely cemented in place, a quality dental crown will enclose the entire visible outline of the tooth above the patient's gumline.
Do I Need Dental Crowns?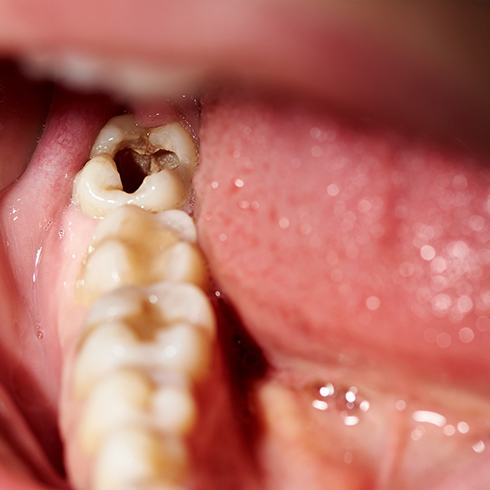 Dental crowns may be a necessary restorative dentistry solution in the following situations:
To protect a weak or decayed tooth from breaking or to hold together parts of a cracked tooth
To restore a broken tooth or a tooth that has been severely worn down
To secure a dental bridge
To cover and support a tooth with a large filling when there isn't a lot of viable dental structure left
To cover unattractive, misshapen, or severely discolored teeth
To enclose a dental implant
To make a cosmetic modification
Crowns are ideal for situations where fractures have occurred in teeth and a filling just isn't adequate to correct the problem. Fillings are placed within affected teeth, while crowns are designed to cover them. This restorative solution can be crafted from a variety of materials, from aesthetic porcelain/ceramic to traditional gold. Bridges are a larger version and are often used to replace missing teeth in a row as a more permanent alternative to dentures.
The Dental Crown Process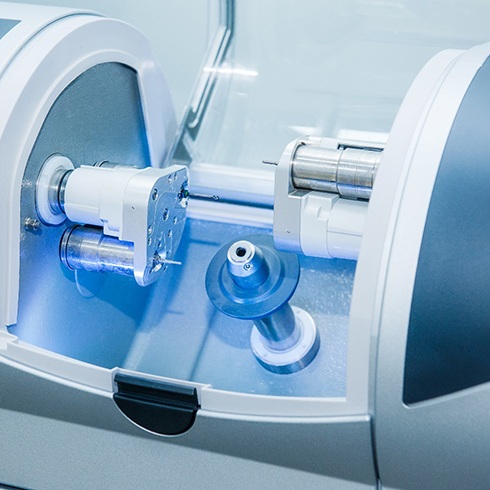 At AV Dental Associates of Jersey City, we are pleased to offer patients an alternative to traditional crowns. While the option is still available to have a customized crown created by lab technicians, it is also possible to have a new restoration created in-house during a single appointment.
Traditionally, after a dentist in Jersey City cleans out the decayed tooth and files it down, impressions are taken and sent to a dental lab for restoration fabrication. This typically requires two dental appointments, and the patient is required to wear a temporary between visits.
With CEREC technology, however, patients can reduce the number of visits needed to complete the process as well as avoid wearing a temporary crown while waiting for the finalized crown to be created. Once impressions are taken of a person's tooth, the three-dimensional model is uploaded to specialized software that allows our team to make adjustments and ensure the restoration will fit comfortably when placed.
The details are then transferred to an in-house milling unit where a single block of porcelain will be placed. While the patient waits, the customized crown is created. When ready, we will remove the crown from the device, give it a thorough look to ensure there are no flaws or issues, and then we'll put it in place, securing it over the vulnerable tooth structure.
The Benefits of Getting a Dental Crown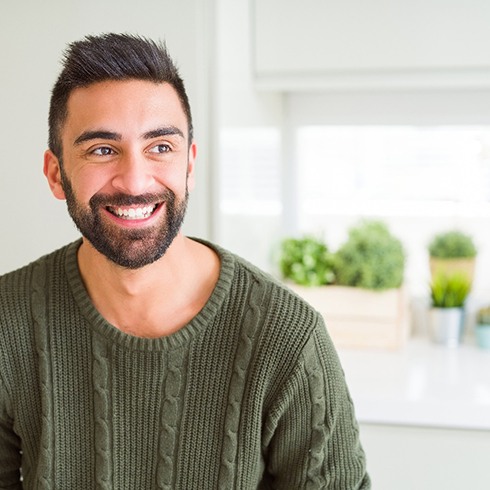 Patients who are interested in receiving a dental crown to repair a broken or decayed tooth can expect the following benefits:
Faster delivery when using CEREC technology
Durable, sturdy restorations that can last 10-15 years with proper care
Easy maintenance
Improved appearance combined with boosted confidence
Greater oral functionality when eating, speaking, and smiling
Added protection to a vulnerable tooth structure
Requires no temporary (if choosing CEREC crowns)