Dentures – Jersey City, NJ
An Affordable Way to Replace All Your Teeth
Living with the inconveniences of an incomplete smile can be trying. You might find it difficult to eat a wide variety of foods, or perhaps you find it embarrassing to smile in public. If your natural teeth need replacing, we can create dentures that you can feel confident about. Our dental office offers the type of dentures for our Jersey City, NJ dental patients that are a good fit for each unique individual. To learn more about this affordable way to replace all your teeth, read on below or give us a call today.
Why Choose AV Dental Associates of Jersey City for Dentures?
In-House Implant Placement Available
Knowledgeable and Friendly Dental Team
Long-Lasting, Lifelike Materials
Who Is a Good Candidate for Dentures?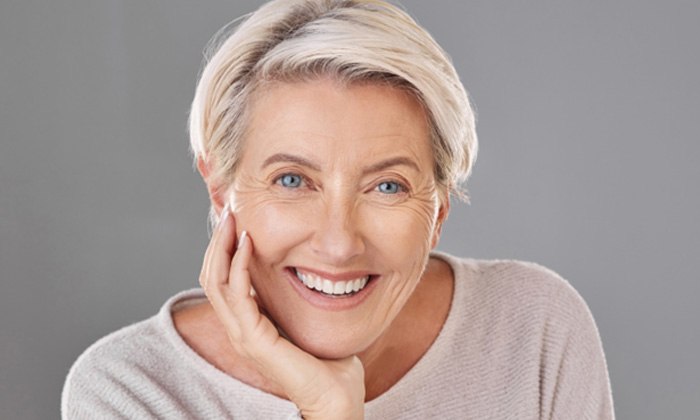 You may be a good candidate for dentures if:
You are missing all or most of your natural teeth throughout a dental arch
Your remaining teeth are severely damaged and in need of extractions.
It is difficult for you to eat a wide variety of foods.
The aesthetic consequences of an incomplete smile are dampening your quality of life.
Your gums are in fair health.
You want a cost-effective solution to replace your lost teeth.
Types of Dentures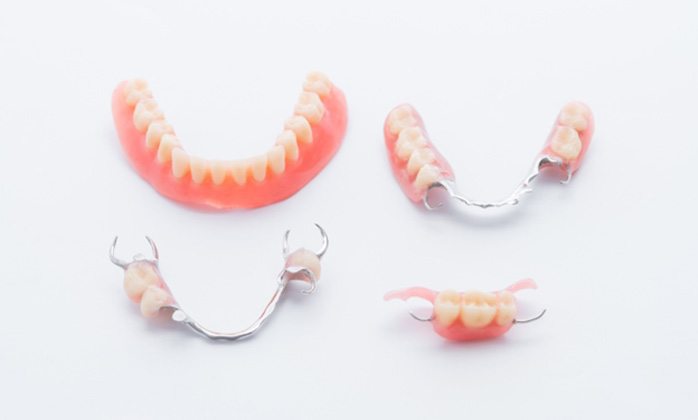 During your consultation with our team, we will carefully examine your mouth before we make a recommendation about which type of denture we believe would best fit your needs. Depending on the circumstances, we might determine that you are an ideal candidate for one of the following:
Partial Dentures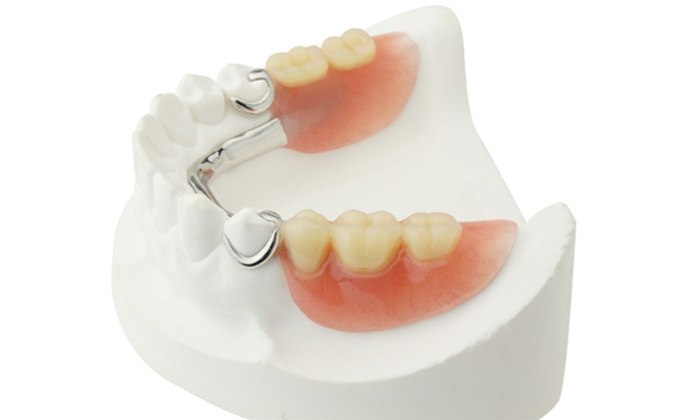 Partial dentures fit in like a puzzle piece, working around the natural teeth so you can keep as much of your existing smile as possible. They are typically made out of acrylic, and they may have acrylic or metal clasps to help them remain secure in your mouth.
Full Dentures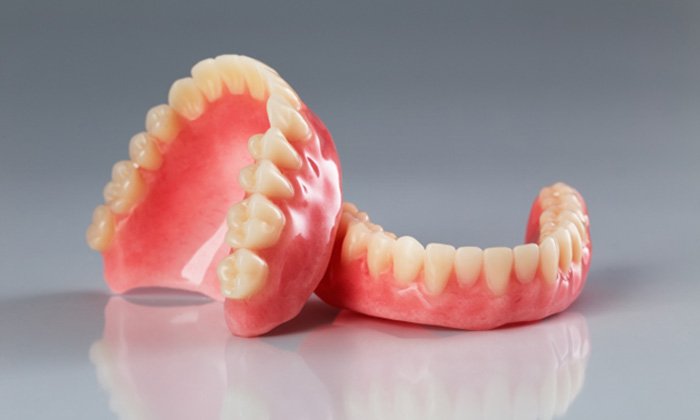 As their name implies, full dentures replace an entire arch of missing teeth. They are usually held in place via natural suction, sometimes with the help of adhesive. Their custom fit helps them to stay secure and comfortable during use. In most cases, their base is made out of acrylic while the teeth are constructed out of acrylic or porcelain.
Implant Dentures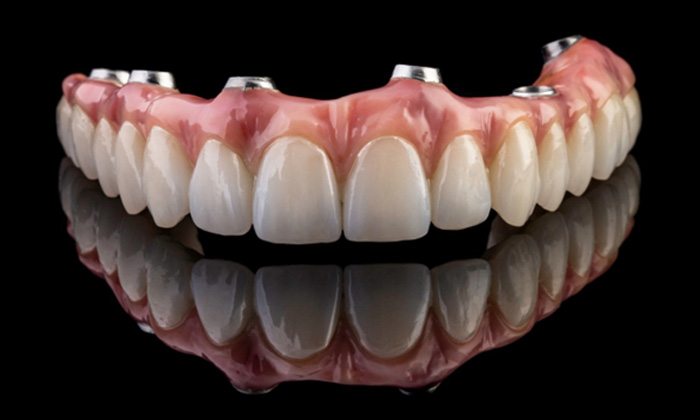 Implant dentures are held in place via prosthetic tooth roots, called dental implants, which get inserted into the jawbone during a minimally invasive surgery. This is the most sturdy and reliable form of denture. It also has the longest life expectancy. However, its price can be significantly higher than that of a conventional denture.
The Benefits of Dentures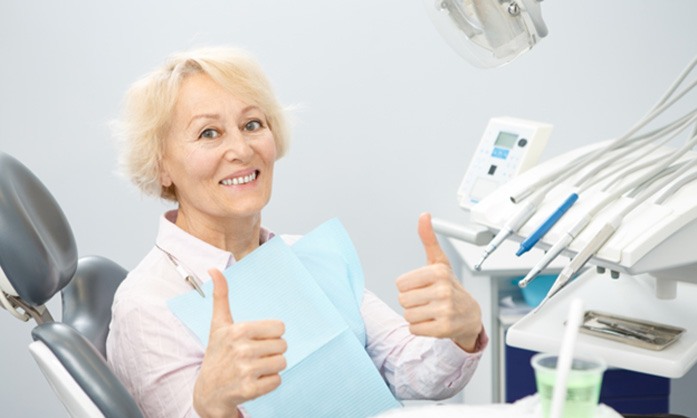 Some outstanding benefits of dentures include:
They are customized to work with each client's unique mouth.
They are designed to look as natural as possible.
With dentures, you can easily eat a wide variety of nutritious foods.
•Your prosthetic teeth can fill out your cheeks and help you to look more youthful.
Dentures are a cost-effective way to replace multiple teeth.
Caring for dentures is neither complex nor time-consuming. In fact, it is quite easy.