ClearCorrect Clear Aligners – Jersey City, NJ
Straighten Your Smile Discretely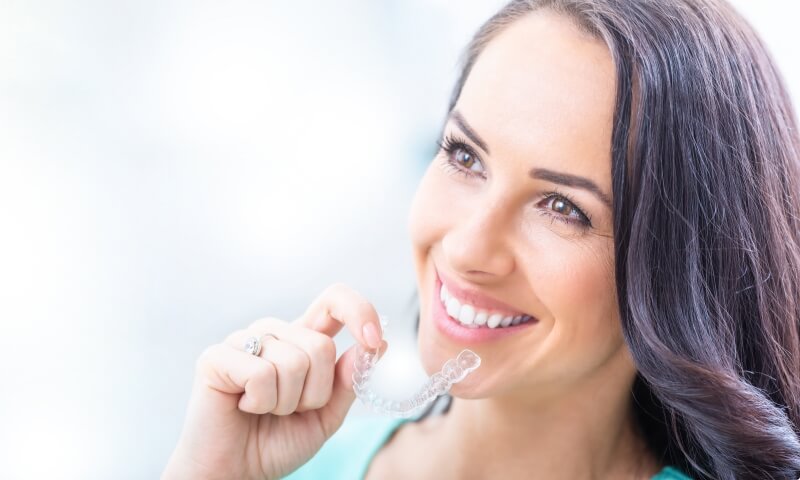 It's hard to maintain a professional appearance when you're wearing metal braces. But what other options do you have for straightening your smile? Here at AV Dental Associates of Jersey City, we're happy to offer ClearCorrect as an alternative to traditional orthodontics. You can fix your crowded or crooked teeth with comfortable, clear aligners that are much more image friendly than brackets and wires! Call today to schedule a consultation with Dr. Arash Vahid to discuss options for aligning your smile with ClearCorrect clear aligners in Jersey City, NJ.
Why Choose AV Dental Associates of Jersey City for ClearCorrect Clear Aligners?
Custom-Made, Convenient Clear Aligners
Extremely Knowledgeable Dentist
Fun, Relaxed Dental Environment
How ClearCorrect Works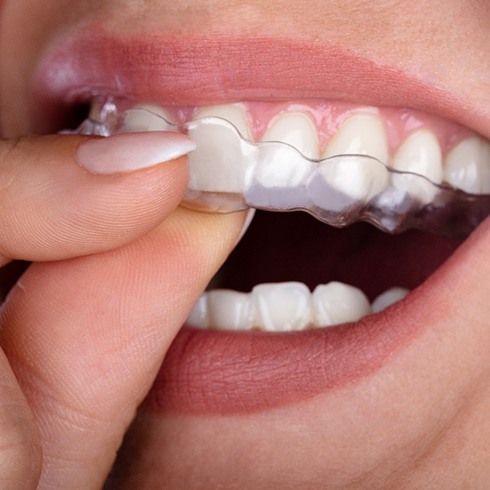 ClearCorrect is an orthodontic treatment that shifts crooked teeth into alignment. More specifically, it uses a series of custom-made trays to apply micromovements to your smile. The aligners' constant pressure then results in a nice and straight grin, all without the hassle of traditional braces' brackets and wires.
Still, ClearCorrect only works when you follow its rules. Each tray set, for example, needs to be worn for 7-14 days before moving on to the next one. Similarly, you must keep the aligners on your teeth for 22 hours daily. A shorter duration will delay or even reverse treatment progress. With that said, obeying these guidelines will lead to a newly-straightened smile in just 12-18 months!
Indications for ClearCorrect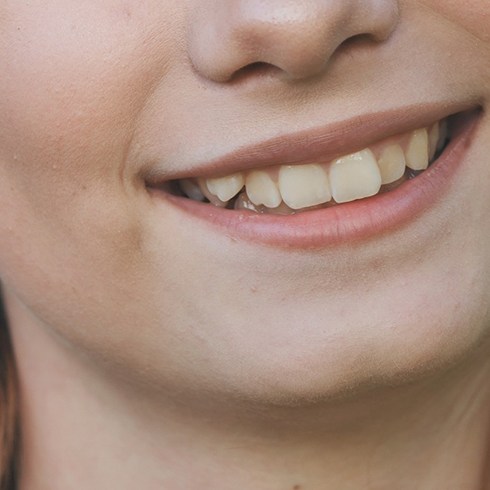 ClearCorrect is ideal for patients with mild to moderate dental misalignment. As such, it works especially well for the issues below:
Crowded Teeth
Not only do overcrowded teeth feel unpleasant, but they also don't look good. Worse yet, they're less effective at chewing food and put your oral health at risk.
Thankfully, ClearCorrect can address them. Its special aligner trays will move your teeth apart so they don't bunch up, making them straight in no time.
Gaps Between Teeth
Gapped teeth worsen your smile's appearance and serve as plaque traps that damage your oral health.
ClearCorrect, though, can solve them. Its trays would move your teeth so the gaps between them are filled.
Bite Alignment
No matter the kind, bite issues harm your smile's looks and function. Still, ClearCorrect can fix them. In fact, it can treat overbites, underbites, crossbites, and more.
The Benefits of ClearCorrect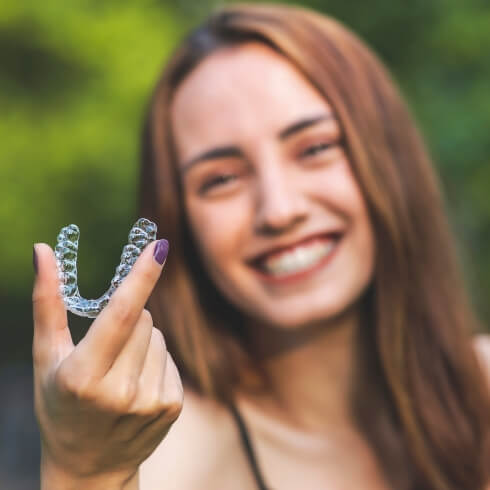 ClearCorrect has many benefits for patients who get it. Some of these include:
Discretion – Clear plastic aligners will be virtually undetectable when worn; many may not even realize you have them.
Removability – You can take ClearCorrect aligners off to eat whatever you want and brush your teeth normally.
Convenience – ClearCorrect doesn't require as many appointments as braces do. You just need to come in every four to six weeks so that we can check your progress.
Improved Hygiene – Because the aligners don't get in the way of brushing and flossing, keeping your smile clean during your treatment is much easier.
How Much Does ClearCorrect Cost?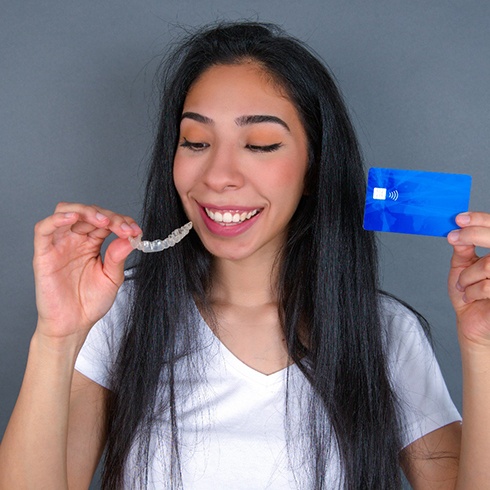 ClearCorrect, you'll recall, isn't a one-size-fits-all treatment. Its trays are instead customized for each patient. As such, its price naturally varies from patient to patient. Your dentist can thus only learn the final expense after consulting you. They'll assess the relevant factors that way, including the severity of your misalignment. So, don't hesitate to book a visit to our office – we'll get you an accurate estimate and review the available financial solutions.