Dental Implants – Jersey City, NJ
Replace Your Missing Teeth – Roots and All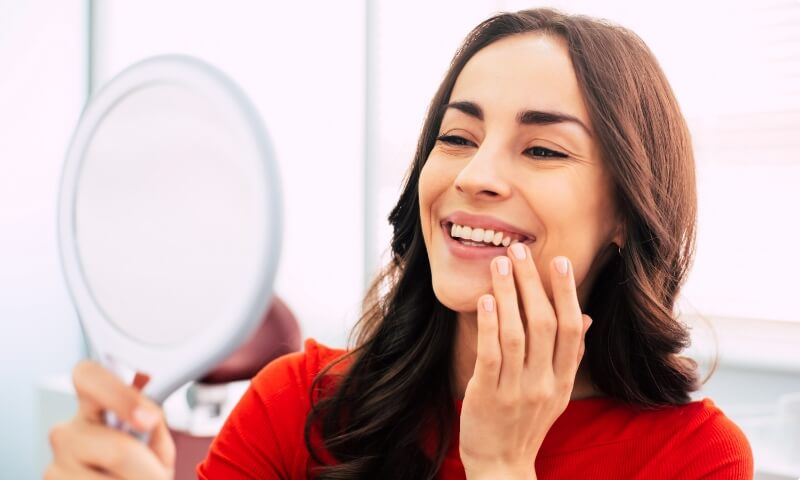 Traditional dental bridges use your natural teeth for support while dentures rest on your gums. Dental implants, on the other hand, can go one step further and act as new tooth roots. Not only does this make them stronger and more stable than other tooth replacement options, but it also means they offer various benefits that you wouldn't see with other treatments. Set up a consultation at AV Dental Associates of Jersey City so that Dr. Arash Vahid can help you determine whether or not dental implants in our Jersey City, NJ dental office are right for you.
Why Choose AV Dental Associates of Jersey City for Dental Implants?
In-House Implant Placement
Full Mouth Dental Implants Available
State-of-the-Art Technology
What are Dental Implants?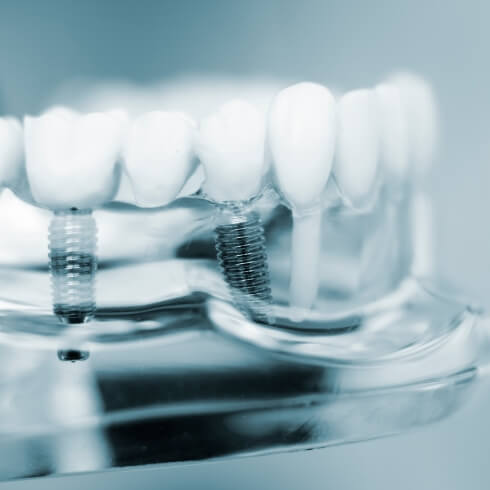 Dental implants are durable, natural-looking prostheses that replace lost teeth. An implant is a small titanium post that is compatible with the oral tissues and bones that integrates into the jaw, and it acts as the missing root while supporting an artificial crown.
The 4-Step Dental Implant Process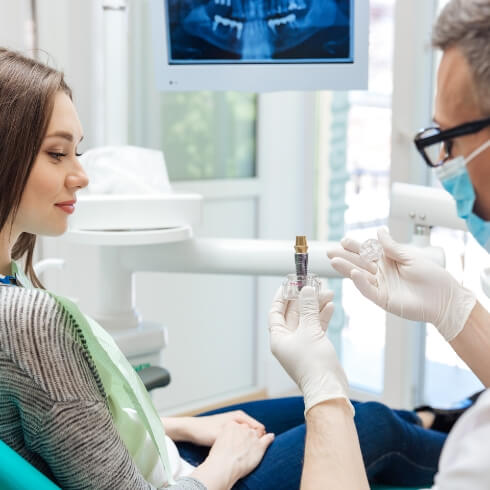 The dental implant process isn't exactly the same for everyone, but it can be broadly divided into four stages:
First is the initial consultation. We'll examine your mouth, take note of how many teeth are missing, and determine what preliminary treatments might be needed to prepare you for implant surgery.
Once you're ready to get dental implants, we'll set an appointment to perform the procedure in-house. The implants are surgically inserted into pre-selected areas of the jaw.
After about three to six months, the implants will have fully bonded with the jaw, at which point we can attach a metal connector piece called an abutment to each post.
We'll take impressions of your mouth to design a crown, bridge, or denture. Then, once the final restoration is ready, we'll attach it to your implant posts and put the finishing touches on your new smile.
Who Dental Implants Can Help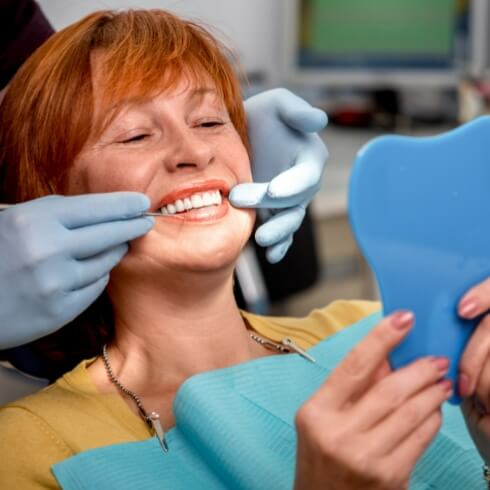 A big advantage of dental implants is that they can be used to replace missing teeth in many different scenarios. If you're an adult with good oral health and a jaw with plenty of bone density, odds are that you're a good candidate for dental implant treatment no matter how many teeth you've lost. During your consultation, we will go over the dental implant process with you and explain what kind of treatment you can expect depending on how many teeth need to be replaced.
Missing One Tooth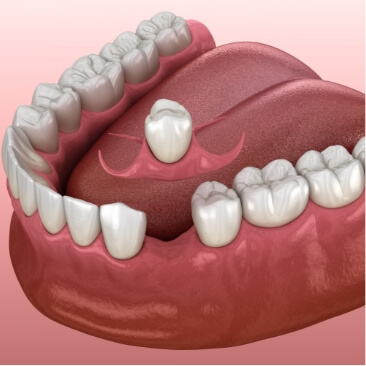 You only need one dental implant post to replace a single missing tooth. Once the area around the post has healed and an abutment has been placed, we can attach a dental crown to the implant. Said crown will fill in the space in your smile so that your remaining teeth don't start to drift out of place.
Missing Multiple Teeth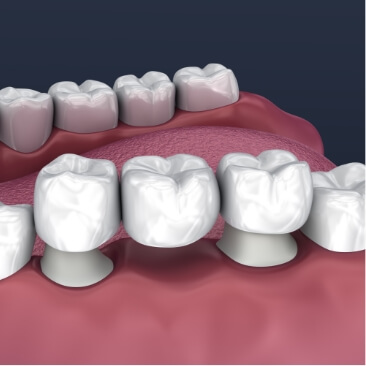 There's no need to get a separate implant post for each missing tooth. If you've lost three or more consecutive teeth, we just need to place a couple of implants to support a dental bridge. When a bridge is held by implants, it means that we don't have to make any alterations to your existing tooth enamel to secure the restoration in place.
Missing All of Your Teeth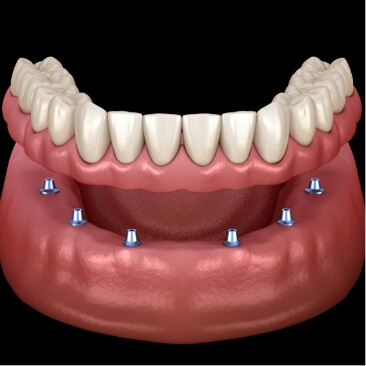 Even if you've lost all of the teeth in your upper or lower row, dental implants can still help you restore your smile. With four to six implant posts, we can secure a full denture to your mouth. Implant dentures are in no danger of slipping, and they offer better chewing strength and stability compared to traditional dentures.
Learn More About Full Mouth Dental Implants
Understanding the Cost of Dental Implants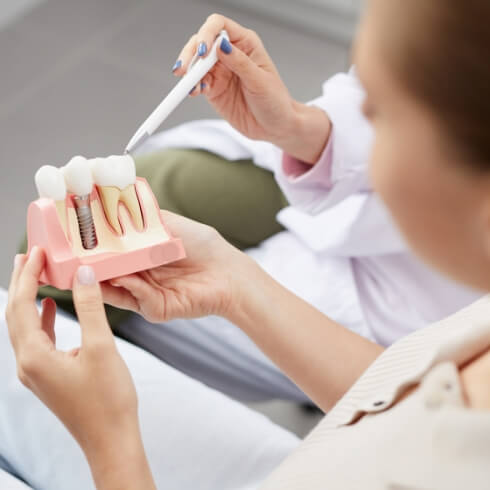 The cost of dental implants varies from person to person, and we never want to give an estimate we can't stick to. We will, however, always provide a treatment estimate before beginning any procedure so you know what to expect. A full evaluation will give us the information we need to get started. Additional treatments, such as bone grafting and addressing any oral conditions like gum disease will impact the cost of your care.
Types of Dental Implant Options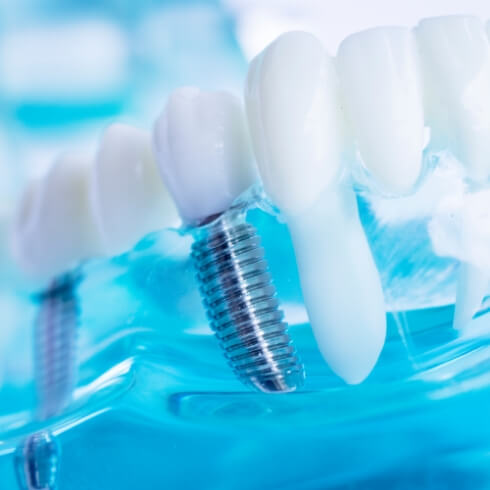 Single Dental Implant Cost – In cases where a single dental implant is needed, it can cost between $1,000 and $3,000. However, the abutment and crown can add $500-3,000. The total expected cost is usually between $1,500 and $6,000
Price of Multiple Dental Implants – Implants on multiple teeth can cost between $1,500 and $30,000. This estimate can reach $50,000, depending on the individual case, the dentist performing the procedure, and the geographic area.
Dental Implant FAQs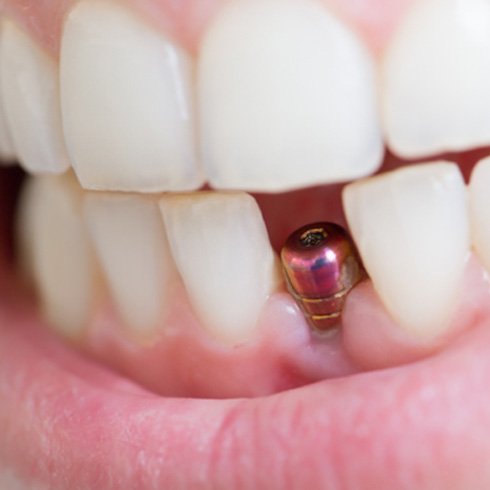 Before taking the first big step of restoring your smile and scheduling a consultation with our team, do you have important questions you'd like answered? We completely understand! Below, we've compiled a list of the most common questions we receive about dental implants in Jersey City, along with our answers. If you don't see what you're looking for, please don't hesitate to call our team directly.
How long do dental implants last?
Dental implants are a relatively modern procedure, meaning there aren't many long-term studies that show exactly how long they can last. However, the studies that are currently out there show that they can last up to 35 years and longer with the proper care, making them a life-long investment. This is why many patients choose to invest in this modern treatment over traditional prosthetics like dentures that need to be replaced every seven years, on average.
Are dental implants removable?
Dental implants are surgically secured within the jawbone like your natural tooth roots, so they aren't removable. However, some types of prosthetics that can be attached to dental implants can be removable.
How successful are dental implants?
Dental implants boast an impressive success rate of over 95% after five years with professional placement. The success rate of your new smile will depend on a number of factors, like whether you follow post-op directions given by your implant dentist in Jersey City, and how well you maintain your oral hygiene.
What causes dental implants to fail?
The most common cause of dental implant failure is an infection called peri-implantitis. This is a form of gum disease that compromises the strength of the foundation of your dental implants by damaging the bone and gums.
Additionally, implants can fail due to them not properly fusing with the jawbone after they're surgically placed. This can occur due to prolonged healing, which can occur due to teeth grinding, tobacco use, poor oral hygiene, and certain health conditions that impact your immune system.
What should I do if my dental implant feels loose?
If your dental implants feel loose, contact your dentist immediately. Sometimes, this can be caused by something as simple as an unsteady abutment, but other times this can be an early sign of implant failure. By visiting your dentist as soon as possible, you can maintain the health of your new smile and minimize any additional damage from occurring in the future.