Emergency Dentistry – Jersey City, NJ
Relieving Dental Pain and Saving Teeth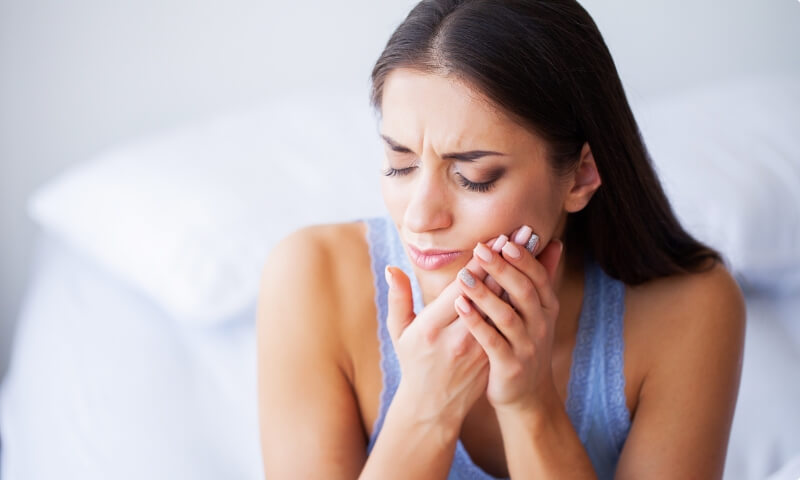 We encourage you to keep our dental office's number in your phone in case you ever have a severe toothache or another type of dental emergency. The sooner you can get in touch with our team at AV Dental Associates of Jersey City, the faster we can schedule an emergency dental appointment for you. Our goal in offering emergency dentistry at our Jersey City, NJ dental office will be to help you find relief as quickly as possible while also preventing any further damage to your teeth and gums.
Why Choose AV Dental Associates of Jersey City for Emergency Dentistry?
Same-Day Emergency Appointments
New and Existing Emergency Patients Welcome
Comprehensive Menu of Dental Treatments
How We Treat Dental Emergencies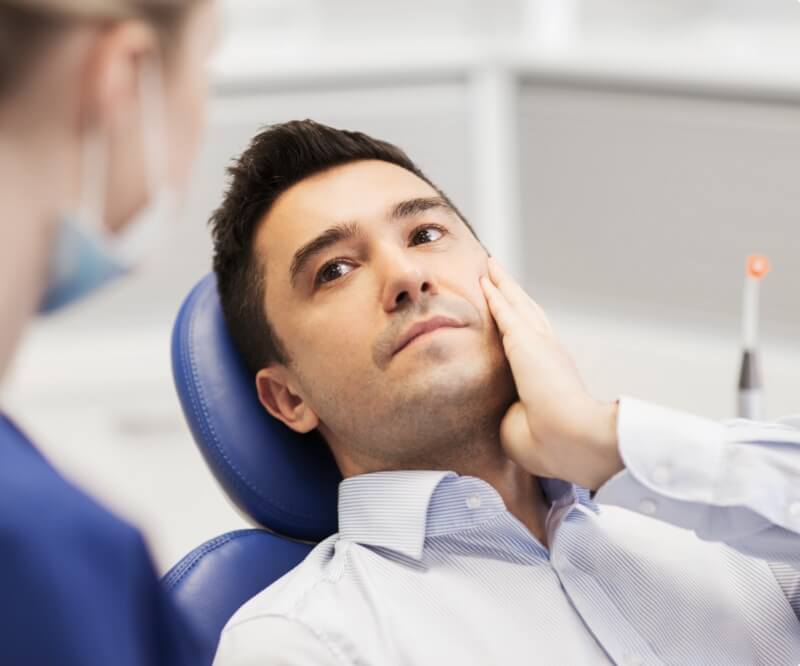 Emergency Appointment: We will make arrangements to see you as soon as possible. We're almost always able to see emergency patients on the same day.
Thorough Examination: At our dental office, we'll take steps to keep you comfortable as we check your mouth and take X-rays as needed. We'll narrow down what kind of emergency you have and how severe it is.
Review of Findings: Once we understand the situation, we can discuss the available treatments as well as the costs and timeline associated with them.
Personalized Care: After you've agreed on a treatment plan (whether it's a simple procedure or something more extensive), our team will carry it out to restore your oral health as quickly as possible.
The Most Common Dental Emergencies
No two dental emergencies are alike, so it's important to explain your symptoms in as much detail as possible when you call our dental office. Below are some of the most common emergencies that we treat. If you're not sure whether your situation is an emergency, call us anyway; we can give you whatever tips you need to protect your smile and help you decide whether you truly need immediate care.

Toothaches

Chipped Tooth

Cracked Tooth

Sensitivity to
Hot & Cold

Knocked-Out
Tooth

Broken Denture

Loose Tooth

Lost Filling or Crown

Jaw Pain or Clenching

Something Stuck
Between Teeth
Understanding the Cost of Dental Emergencies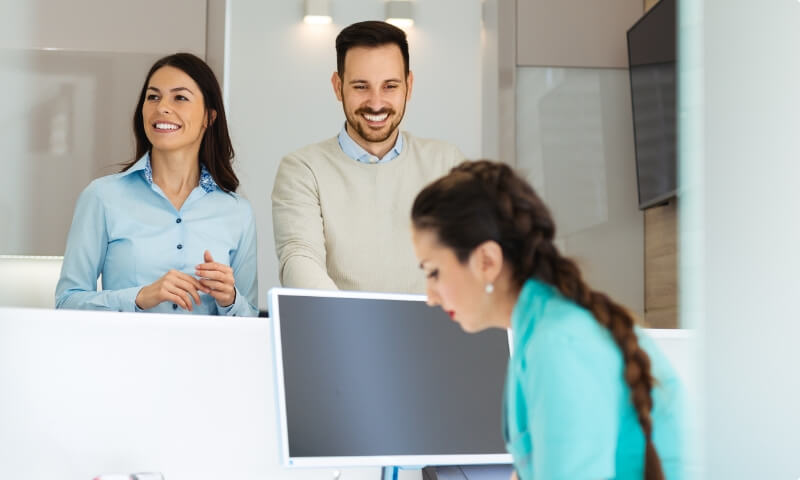 You will probably be too distracted to worry about the cost of emergency care when you first call our dental office, but when the time comes to pick a treatment, you might have concerns. Rest assured that we will always be transparent with the costs involved with your emergency care as well as why certain treatments are necessary. Our team is more than happy to help you explore ways to reduce or better manage your out-of-pocket costs.
Keys to Preventing Dental Emergencies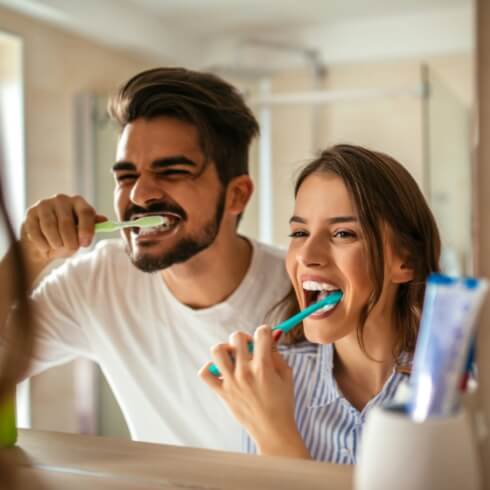 Many dental emergencies can be avoided simply by taking proper care of your teeth. Regular brushing and flossing can greatly lower your risk for toothaches and severe decay. You can also protect your smile from damage by wearing mouthguards while playing sports or dropping tooth-damaging habits such as nail-biting. And of course, you also want to schedule a consultation at our dental office every six months so that we can help you catch smaller dental issues before they become emergencies.
Root Canal Therapy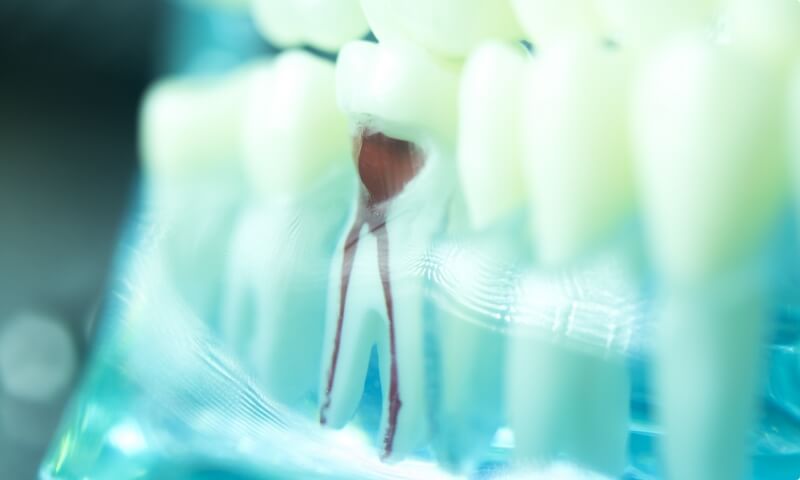 When a tooth is badly infected, root canal therapy is often the only way to treat it without resorting to extraction. While you might have some anxieties about the treatment, it's nowhere near as frightening as many people believe it to be. Many patients describe it as being no more uncomfortable than getting a filling; indeed, after the procedure, you will actually find relief from pain because the source of the infection has been removed.
Learn More About Root Canal Therapy
Tooth Extractions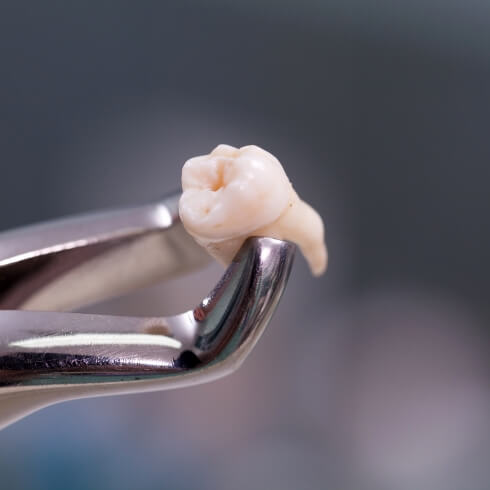 Removing a tooth is never our first choice, but we may recommend it if you have a tooth that's so badly damaged that it can't be repaired. It may also be necessary if there's an infection that can't be treated with root canal therapy. When we remove a tooth, your comfort will be our top priority. Afterward, we can go over your options for filling in the space in your smile, such as a dental bridge or a single dental implant topped with a crown.