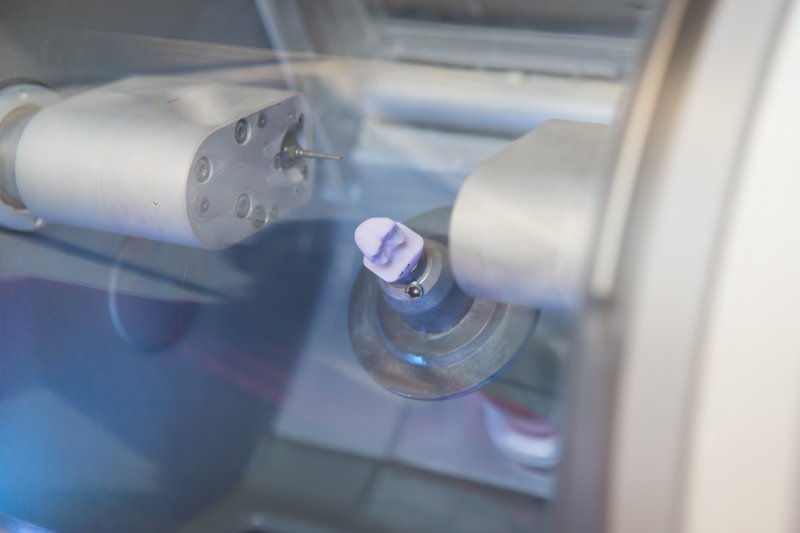 Dental crowns are one of the most popular restorative treatments but have long suffered from the drawback of needing to be milled in a lab. This can add a week or two of time to what is otherwise a fairly simple procedure.
However, many dental offices use CEREC machines, which are capable of milling dental crowns on-site in a fraction of the time! If you want to know more about this incredible dental technology, here are three things that may surprise you about it.
1. CEREC Crowns Take Only Two Hours to Place
When you get a traditional dental crown, you'll need to see the dentist at least twice; the first to design and prepare your tooth for the dental crown, then the second to place the dental crown that is milled off-site. Because CEREC crowns don't have to be shipped, they can be designed, milled, and placed within a single two-hour appointment!
2. No Need for Temporary Dental Crowns
When you get a traditional dental crown, part of preparing your teeth will involve removing pieces of your enamel. Because there'll be a few weeks between doing that and getting your finished dental crown, you'll need to wear a temporary crown to protect the tooth in the meantime.
This temporary crown will be adhered with a considerably weaker cement than your permanent crown, so most patients need to adopt a soft food diet for the week or two that they're wearing it. By getting a CEREC same-day crown, you can save yourself the hassle of having to change your daily habits.
3. Your CEREC Crown Will Look Just as Good
Considering how fast the procedure is, you may be concerned that the dental crown won't look as good as it would if it was made in a lab. However, CEREC crowns are made of the same high-quality ceramics as traditional dental crowns, and are milled so precisely that they will be indistinguishable from the rest of your teeth!
If you need a dental crown soon, it may be worth looking specifically for a practice that offers same-day dental crowns. You'll be able to feel better much faster!
About Our Practice
At AV Dental Associates of Jersey City, we believe that the best dentistry isn't just about improving people's teeth; it's about providing comprehensive care that helps to support the health of the entire body. Moreover, we believe that a good dentist should be able to put their patients completely at ease, which is why we have worked hard to make our office as inviting and comfortable as possible.
If you have any questions about same-day dental crowns, we can be reached at our website or by phone at (937) 848-5986.