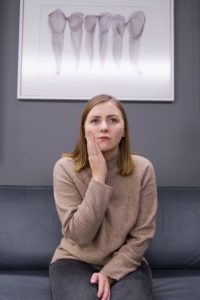 No one ever expects a dental emergency to happen to them, but 1 in 6 Americans require urgent care from a dentist every year. If a toothache or oral injury has interrupted your day, time is of the utmost importance, or a small issue can turn into a big problem. Although you'll find many dentists near you, not all will be right for you. Here are 5 things to look for in an emergency dentist to get the care you need in a hurry. 
1. Location and Office Hours
Delaying dental care can cost you your tooth. You need a dentist that offers same-day appointments that accommodate your schedule. The dentist's location is equally important. It's best to look for one located near your home or workplace.
2. Dental Insurance
You don't have to worry about a large bill if you choose a dentist that accepts your dental insurance. Although every policy differs, most cover an emergency consultation, including any X-rays. Your benefits may also cover 50% to 80% of the cost of common restorative procedures, like fillings, root canals, and crowns, after meeting your deductible. Your annual allowance can lower the amount you'll pay significantly.
3. Variety of Services
You don't want to be referred to another location for treatment. Choose a dentist that has undergone advanced training to provide many services in-house, like dental crowns, tooth extractions, and root canal therapy. You'll save time and money with everything you need under one roof. You'll also have more options to choose from for a solution that fits your needs and budget.
4. Advanced Technology
Don't trust your smile to outdated methods. Look for a dentist that embraces the latest technologies, like intraoral cameras, digital impression systems, or a CBCT scanner. You'll benefit from precise diagnosis and treatments while spending less time in the dentist's chair.
5. Variety of Payment Options
Don't wait to see your dentist if money is tight, even if you don't have insurance. Many dentists offer in-house membership plans to keep care affordable for everyone. You can benefit from discounted services after joining a membership program. You can also pay any out-of-pocket expenses using monthly installments through a third-party financing company, like CareCredit. You can enjoy little or no interest in financing based on your credit approval.
If you have a dental emergency, don't panic! With the right dentist by your side, they'll stop your pain and save your smile, so you can get back to more important matters.
About Dr. Arash Vahid
Dr. Vahid earned his dental degree from the University of Michigan Ann Arbor and has completed advanced training in general dentistry at the NYU College of Dentistry. He regularly pursues continuing education in specialty services, like dental implants. If you need a dentist in a hurry, request an appointment through our website or call (201) 701-6050.